Himachal inks pact with Flipkart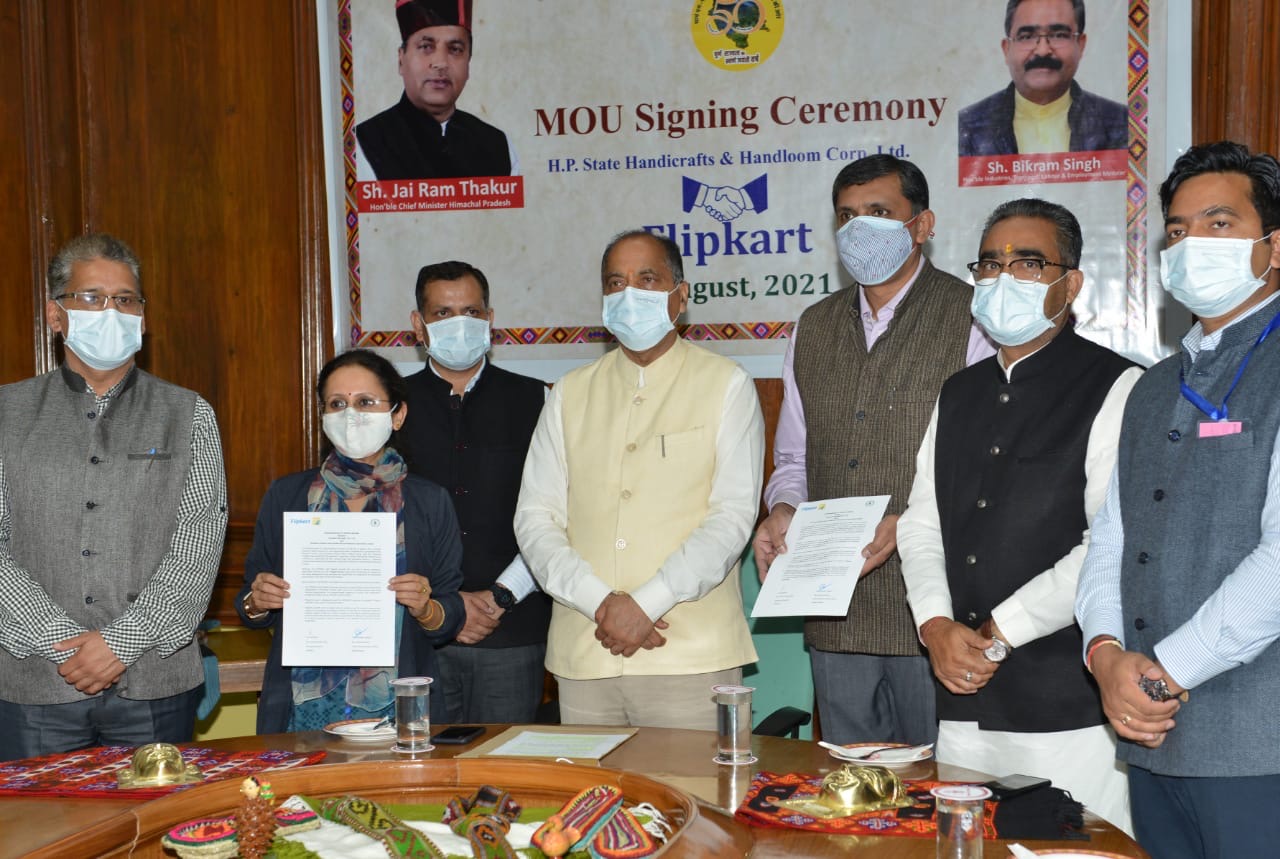 Shimla : An MoU was signed between the Himachal Handicrafts and Handloom Corporation and Flipkart for online sale and promotion of the products of the Corporation here today.
A spokesman said the MoU would provide an e-Commerce platform for over 20,000 artisans associated with handloom and handicrafts in the state.
"The artisans would get an opportunity to market their products online and get remunerative prices of their artifacts," be added.
Chie Minister Jai Ram Thakur, Industries Minister Bikram Singh a d Vice Chairman the HP State Handicrafts and Handloom Corporation Sanjiv Katwal, Additional Chief Secretary Industries R.D. Dhiman, Director Industries Rakesh Prajapati, representatives of Filpkart and other officers were present on the occasion.