Himachal Haryana ink Rs 215 crore Badri Dam pact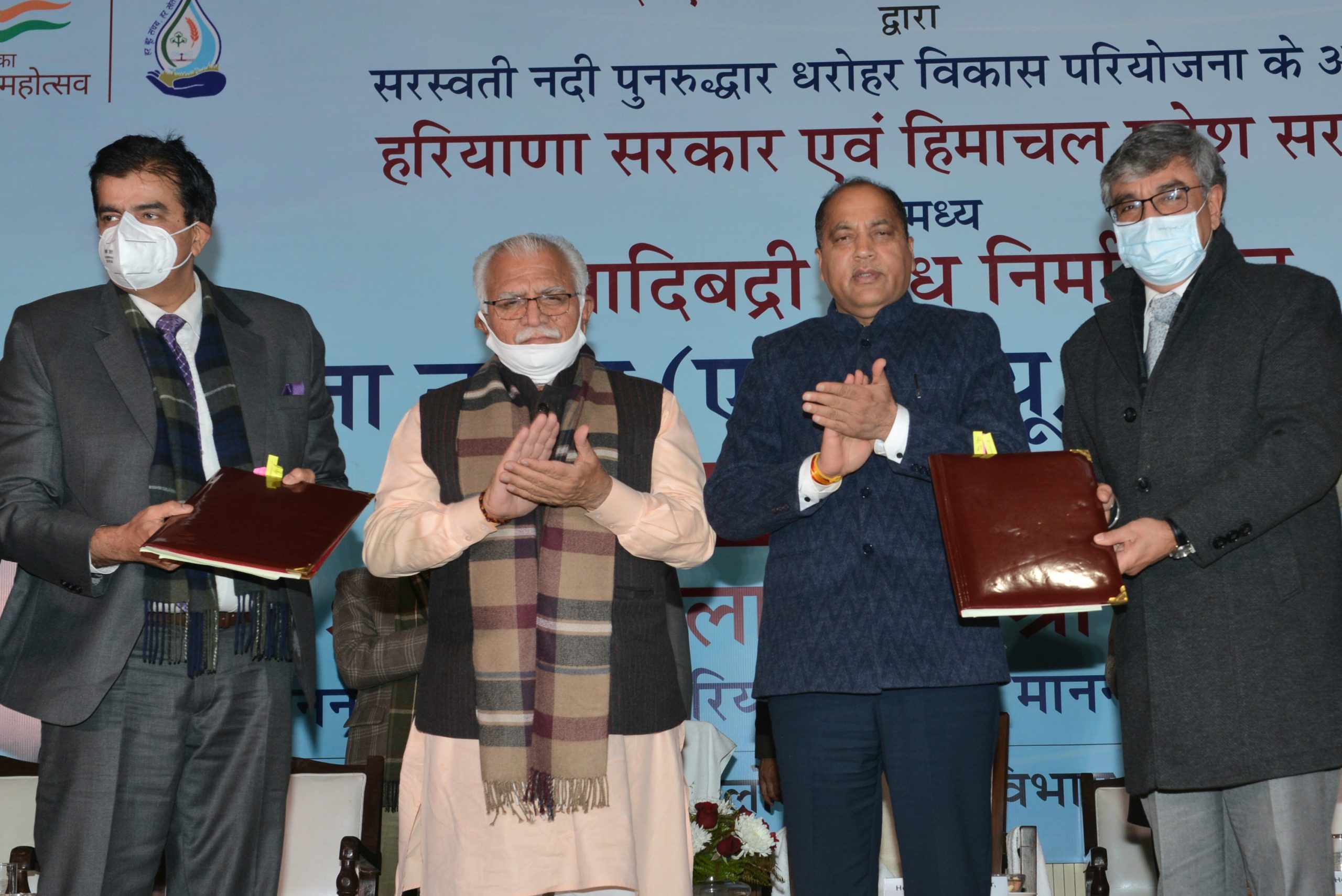 Shimla : An MoU was signed today between Himachal Pradesh and Haryana governments for the construction of Adi Badri Dam on 77 acres in Himachal Pradesh near Adi Badri area of Yamuna Nagar district of Haryana.
The projects also aims to rejuvinate the Saraswati riverwith an estimated cost of Rs 215 crore. The Chief Secretaries of both the states signed the MoU at Panchkula. HPPCL will be the executing agency for construction of Adi Badri Dam and its related infrastructure. 
A spokesman said the project will benefit Himachal Pradesh as 3.92 hectare metre water per annum would be earmarked for Himachal Pradesh for drinking and 57.96 hectare metre for irrigation water demand of the project affected habitations.
The dam will not only be used primarily for revival of Saraswati River, but also help in water conservation in the region. The entire funding of the Project will be by Haryana
Himachal will be free to prepare Tourism Projects as well as any other infrastructure facilities which may be required for welfare and development of local people from their own resources, without compromising primary objectives of the project. 
21 families of Himachal will be displaced and they would be properly rehabilitated and the cost of rehabilitation package for oustees and environmental protection package in accordance with prevalent policies.
Out of the total proposed area, 31.16 hectare land falls in Himachal which include 0.67 hectare private land and 30.49 hectare forest land. The Dam would get 224 hectare metre water from Somb river of Himachal Pradesh that falls in Yamuna near Adi Badri in Yamunanagar district.