Himachal gets first women's bank branch in Shimla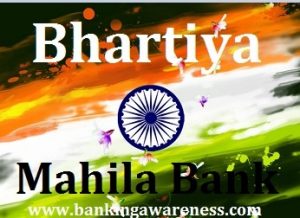 Shimla :Bharatiya Mahila Bank(BMB) on Tuesday opened its first branch in Himachal Pradesh located in the state capital Shimla .
This is BMB's 17 th branch in the country . Located in downtown Mall road it was inaugurated by the Chairman and MD of the state run bank Usha Ananthasubramanium .
"It will cater to every segment of women from self-help groups to lower middle class .High net worth individuals with the basket of various products to ensure inclusive and sustainable growth," said the CMD.
The bank is offering an interest of 5 per cent on savings account with a balance of Rs 1 lakh and above.If the amount is lower it will be 4.5 per cent said officials .
Interest for deposits of up to Rs 1 crore is 9.15 per cent and above a crore 9.25 per cent .
For the interest of working women the women's bank has designed a special loan product for setting up day care centres.
Loans for educational units , beauty parlours , catering units are also available .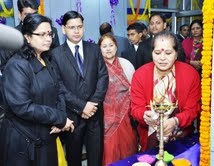 Normal banking loans for buying vehicles , houses are also offered .
The BMB has tied-up with New India Assurance Co for providing general insurance products for working and jobless poor women .
The all women's bank also offers total collateral free loans of up to Rs 1 crore by covering it under CGTMSE.
The bank has also tied up with TATA Motors and offers a lower margin offered to women.