Himachal forest value not updated for 13 years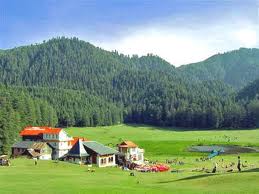 Shimla : Home to some of the richest forests in northern India , the Himachal Pradesh government has not reassessed the monetary value of its standing forest wealth .
The state's forest minister Thakur Singh Bharmouri told the state assembly here Thursday that according to the survey of the Indian Institute of Forest Management, Bhopal in 2000, Himachal's total forest wealth was estimated to be worth Rs 40,860 crore .
He told the house that the total area under forests in the state currently was 37,033 sq km .
In reply to a question on the monetary value of 'khair' species of trees the minister said the government hadn't assessed this value separately .
The minister said the green felling ban continues in the state since many years after a supreme court ruling .
However the forests were maintained by clearing , cutting damaged and dead trees from time to time .