Himachal fighter pilot gets Vayu Sena medal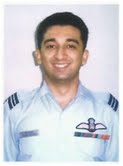 Wing Commander Gaurav Bikram Singh Chauhan of Shimla , Himachal Pradesh has been awarded the prestigious Vayu Sena gallantry medal on Independence day Thursday .
In a citation signed by Air Chief Marshal N A K Browne the award comes "In recognition of the courage and extreme professionalism in handling a grave aircraft emergency on 19 Feb 2013."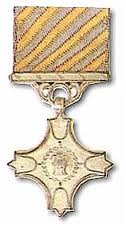 Wing Commander Chauhan was involved in a major Indian air force exercise when the incident took place near Jodhpur Rajasthan earlier this year .
He is currently posted in Defence Services staff college , Wellington, Tamil Nadu . Wing Commander Chauhan is the son of B.S.Chauhan a retired IAS officer .
Only six air force officers have been given the Vayu Sena Medal this year by the president of India .