Himachal demands 10 lakh doses of covishield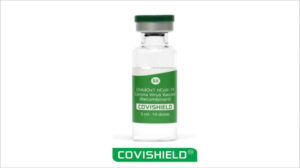 Shimla: Himachal Pradesh is fully geared up to tackle any possible threat due to COVID virus and the basic health infrastructure is being strengthened in all the health institutions of the hill state.
A Spokesperson of the Health and Family Welfare Department said today that presently 13000 doses of Covaxin are available. The State government is in process of receiving the first consignment of 10,000 doses of Covishield shortly, as per the information received from the manufacturer (SII). The same would be distributed immediately to the beneficiaries.
He further informed that in addition to above doses, the Himachal government has also requested the Union Ministry of Health and Family Welfare to provide 10 lakh doses of Covishield vaccine and one lakh doses of CorBevax for the eligible beneficiaries for precautionary doses at the earliest.