Head injury treatment poor in Himachal : expert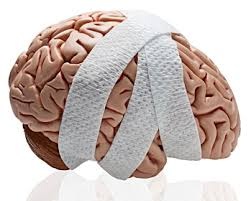 Shimla Despite having a high rate of head injuries due to road accidents and falls there isn't any advanced medical treatment of such patients in the entire hill state of Himachal Pradesh , a top neuro -surgeon said Friday.
"All kinds of head injuries need immediate attention but there are sadly not good enough facilities for treatment of such injuries in the state ," said Ashis Pathak , a well known neuro-surgeon of northern India.
"Such patients must reach a hospital within an hour to avoid further complications. By the time they reach hospitals with advanced facilities in Chandigarh and Delhi it can be late ," he said .
Road accidents in Himachal Pradesh are often horrific in the steep mountain terrain causing one of the highest death rates and injuries in the country .
Often such acciddents result in maximum injuries to the head.
Asked about strokes and other complications like brain tumours which need surgery of the skull Pathak said medical facilities are not immediately available in Himachal .
In recent days the media is rife with reports of poor medical facilities for brain haemorrhage patients after the state chief secretary Sudripta Roy suffered a brain haemorrhage a week ago but had to be shifted to PGI Chandigarh from IGMC the state's premier hospital in the state capital Shimla .
Pathak said 75 per cent of brain tumours can be cured if detected and treated in time .
He said advancements have also enabled doctors to surgically treat uncontrolled epilepsy which is a common childhood disease .
He said early diagnosis and availability of well-equipped of a well-equipped centre was crucial .
Quoting instances of young lives being lost in road accidents in road accidents as quick treatment of head injuries with proper treatment can work wonders and give many injured a better quality of life .