Has a parking lot sprung up in Shimla's graveyard !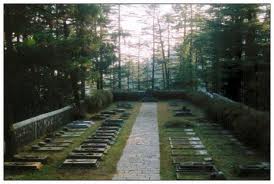 Shimla : The Himachal Pradesh high court here Thursday ordered the municipal commissioner Shimla to see that the graves and the graveyard at Sanjauli in Shimla are not desecrated as it is a declared heritage cemetery .
A bench of justices Deepak Gupta and Sanjay Karol passed the judgment after a petition was filed alleging the christain cemetery at Sanjauli has been encroached and cut to make a parking area .
On the basis of photographs the court observed it appears some retaining walls have been constructed in the graveyard and cars appear to be parked within the walls of the cemetery , "this cannot be permitted under any circumstances ," the judgment read .
"Since disputed questions are involved we direct the municipal commissioner to dispose of this matter by 31 March 2013.".
The commissioner has been asked to look into old revenue records and verify what was the area earmarked for parking rickshaws and only this area can be used for parking of cars.
The court further directed the commissioner that if the area developed for parking is to be used by the residents then those residents must pay parking charges which may be utilised for beautification of this cemetery .
The court ordered the commissioner to decide the matter on the basis of documents and on the basis of his personal visit of the area uninfluenced by any observation made by this court in this petition .
(Backgrounder)
Shimla has several graveyards(including the Sanjauli graveyeard) since the British colonial era . The oldest graves are from the early nineteenth century period .
There have been cases in the recent past when some of the these graves have been vandalized.