Blackberrys opens Shimla store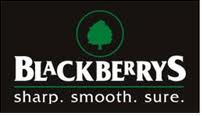 Shimla : Blackberrys entered Himachal Pradesh Thursday by opening its first exclusive apparel showroom in downtown Shimla .
The outlet is located in the centre of the Mall road opposite the historic gaiety theatre at the Friends premises which earlier housed the Reebok showroom .
Although not adequately stocked on the first day the showroom staff said a far more varied apparel collection would be available in a couple of weeks .
One shopper was a little disappointed , he told Sun Post that this outlet hardly has any woollens which are always in demand in Shimla .
Woollens can be worn during much of the year in cool Shimla unlike the rest of India .