Fresh trouble on Himachal's worst road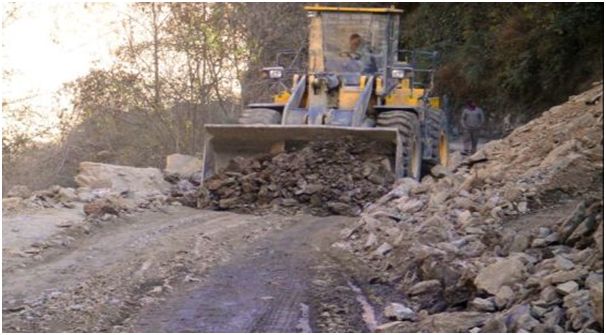 Shimla: Moon rains in the last few days have triggered a major landslide on the Theog-Hatkoti road at Nihari in Himachal Pradesh's Shimla district.
Flow of traffic has been affected for several hours during the last couple of days. There are worries if the heavy rains continue over the next few days a major landslide could wipe out a section of the road near Nihari.
The 80 kmTheog-Hatkoti road is a major highway in Shimla district.Over half of the state's apple produce is transported on this road.
The widening work on this road has been going on for the last decade, causing huge pains and losses to the people in the region.
The World Bank has recently withdrawn from this road leaving it for the state government to complete the widening work.