Electric shock kills 30 sheep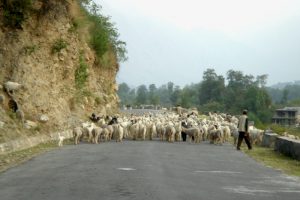 Shimla: Around 30 sheep in Himachal Pradesh's Chamba valley were electrocuted by over head dangling electric wires.
Four shepherds complained to state government officials and have demanded compensation for their loss.
31 sheep and goats were killed in the freak accident.
Shepherds head to the high altitude pastures in summers. Chamba has a lot of shepherds.
Himachal Pradesh has been receiving rain and snow fall over the last few days.