Digital ration cards by March 25 : Bali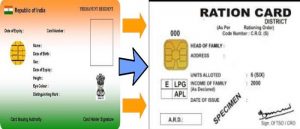 Shimla : The food and civil supplies department is all set to automate the Public Distribution System (PDS) through digitisation of ration cards and installation of Point of Sale (POS) devices in the fair price shops across the hill state.
Under the ePDS project, the expenditure on automation and computerization would be borne by the centre and the state.
Under the ePDS project, digitised and QR coded ration cards would be provided to the beneficiaries by 25th March, 2017 as the digitisation of ration card forms had been completed and order to print the cards had already been given, state food minister G S Bali said on Saturday.
The ration would be distributed with the help of bio-metrics and aadhaar number of the beneficiary which would prevent the diversion of PDS foodgrains.