Curfew to be relaxed for 6 hours daily in Himachal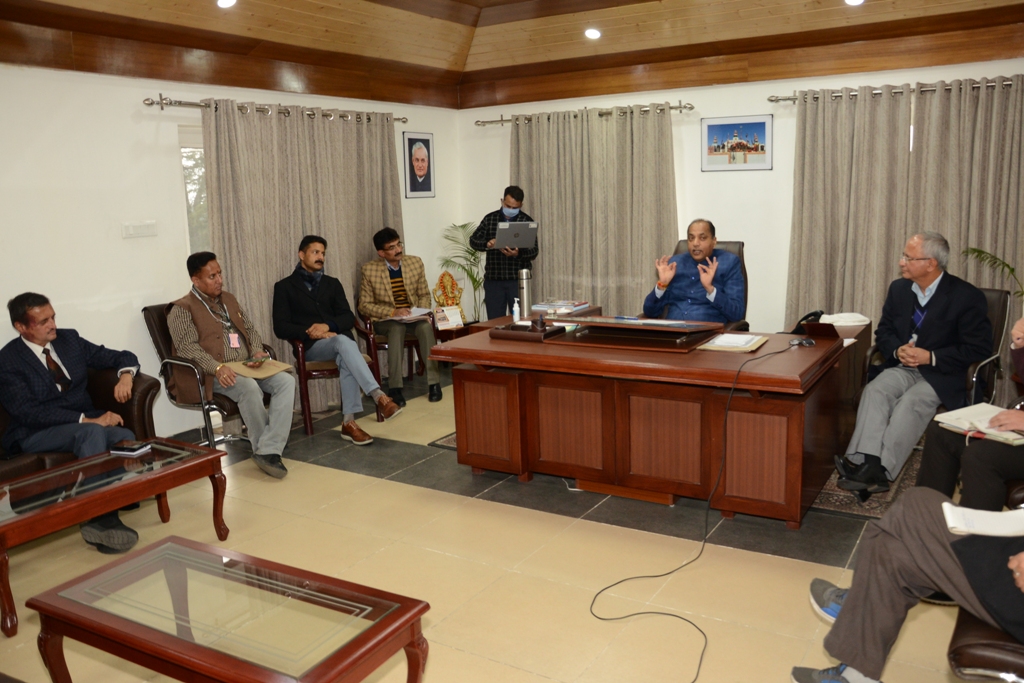 Shimla : The Himachal Pradesh government has decided to relax curfew for six hours from 7 AM to 1 PM daily throughout the hill state.
The state Chief Minister Jai Ram Thakur said this while presiding over a video conference with all the Deputy Commissioners and Superintendents of Police in Shimla today to take stock of the situation in the wake the outbreak of the Corona epidemic.
Jai Ram directed the Deputy Commissioners to ensure that there was no inconvenience to the people in getting essential commodities and to maintain proper social distancing between person to person during relaxation period.
The relaxation in curfew was only for facilitating the people to purchase daily needs items and not for commuting from one place to other places un-necessarily.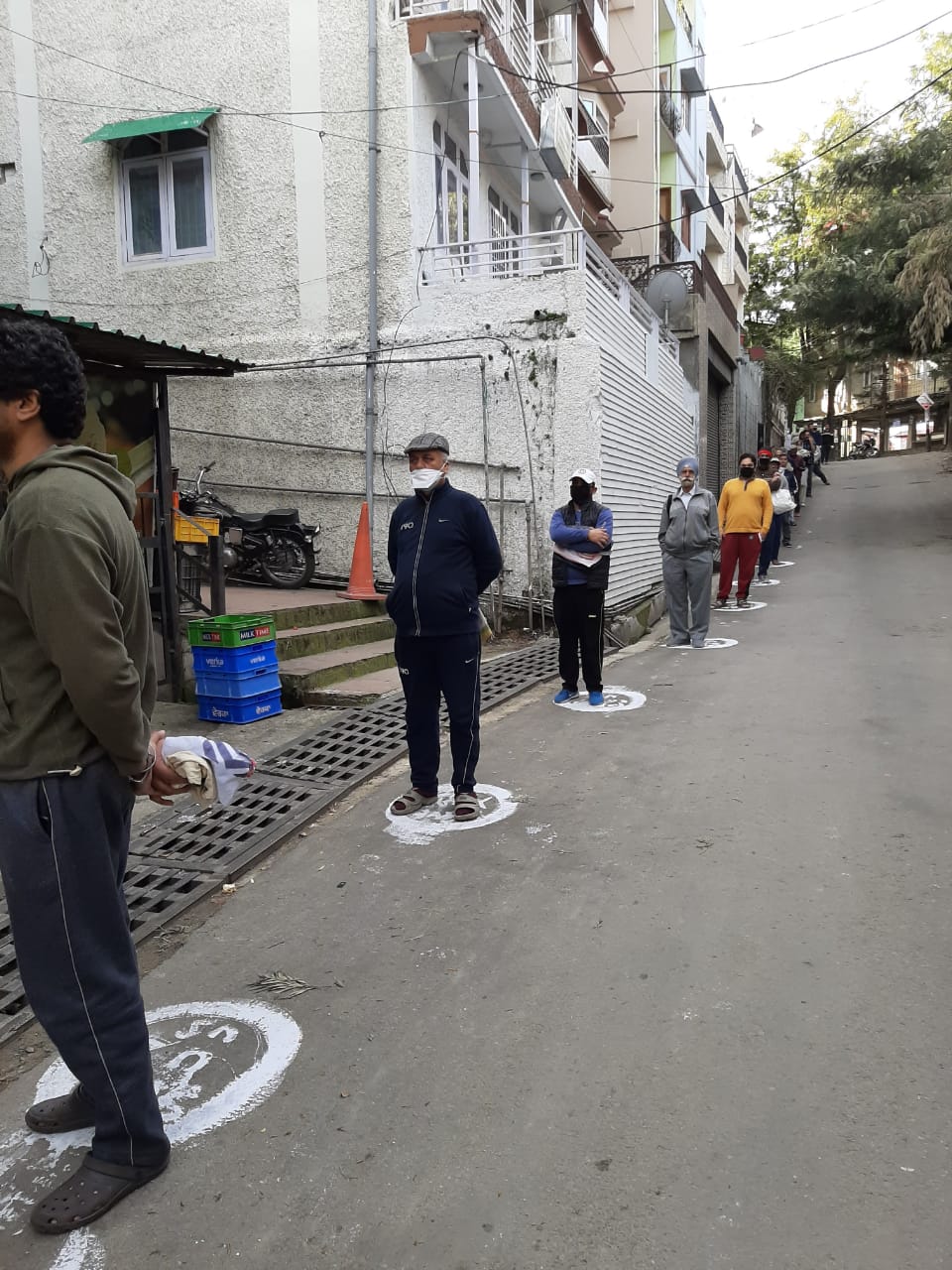 It has already been decided to extend the closure of all the offices of the state government up to 31 March, 2020 except those notified by the state government as essential services. 
He urged the employees to remain indoors and follow all the social distancing guidelines as prescribed from time to time and not to leave the station as they could be called for duty in short notice any time.
Fertilisers will be made available to farmers during of period of relaxation in curfew so that they do not face any problem in their agricultural activities.  The helplines 104 and 1077 have also been activated.
Jai Ram urged the people of the State to purchase the essential commodities from the shops nearer to their homes by maintaining appropriate social distancing as it is the proper way to break the chain of corona virus.  
He said that liquor vends will also remain open during the relaxation period of curfew . Only one person of a family should be allowed during relaxation period of curfew for taking essential commodities.  
Himachal has decided to take the matter with the governments of Talangana, Andhra Pradesh and Madhya Pradesh to supply more pulses as there was a shortage of pulses.
The DC's of Solan, Kangra and Sirmaur districts in particularly to ensure that production in Pharma industries was not affected as they were preparing several live saving drugs.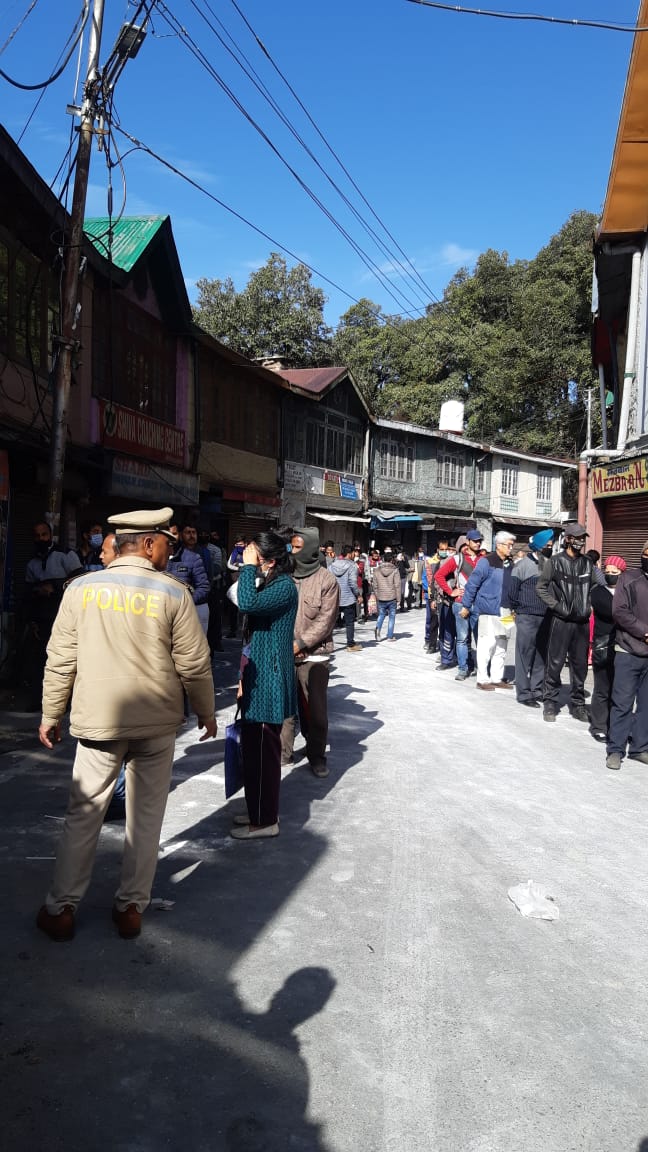 So far 2257 people have been kept under surveillance out of which 636 have completed 28 days of surveillance period. The investigations of 34 persons for COVID-19 have been done today and all were found negative. 133 people have so far been investigated in the State for corona virus.
Chief Secretary Anil Kumar Khachi said that urban sanitation must not be ignored and adequate arrangements be made to provide safety equipments to the sanitary workers so that they were not exposed to infections.
He said that representatives of urban local bodies and PRIs must be involved for better coordination and sensitizing the people regarding social distancing.
Additional Chief Secretary Health R.D. Dhiman said the Health department was ensuring all out efforts to tackle the menace of COVID-19 besides awakening the people about precautions to be taken to combat this virus.
Director General of Police S.R. Mardi assured the Chief Minister that police would be extra cautious in effectively monitoring social distancing during the relaxation in curfew time.
Principal Secretary to the Chief Minister Sanjay Kundu said that overcrowding in and outside the liquor vends during the relaxation must be discouraged.