CPM pats Congress for taking away Ramdev Trust land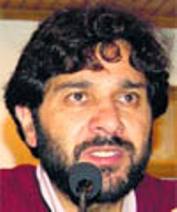 Shimla : The ruling Congress got support from the CPM Sunday for cancelling the land lease to Baba Ramdev's Trust by the previous BJP government in Himachal Pradesh .
"The CPIM hails the decision of the government for withdrawing the lease extended to the controversial yoga guru and his commercial Patanjali Yogpeeth at Sadhupul,"said Tikender Singh Panwar , senior state CPM leader .
"Now the government must ensure that the entire land is taken away from the Yogpeeth Trust and put in the name of the state government . In doing so no law and order problem should be created ,"said Panwar .
The CPM has also asked the state government to immediately constitute an inquiry into various land deals that took place during the BJP's regime .
Particularly the land deal involving Carnoustie Eco Resorts in Sirmaur district and the also the area surrounding Annandale ground in Shimla .