Urine cancer killing Himachal cows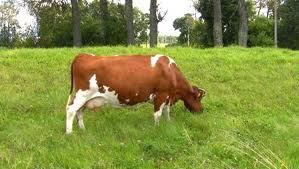 Shimla : Some legislators on Friday expressed concern in the Himachal Pradesh assembly about the prevalence of the deadly cattle urine bladder cancer which was killing many domestic cattle across the hill state .
BJP MLAs Gobind Singh Thakur and Jairam Thakur raised concern about the disease .
In reply the state's animal husbandry minister Anil Sharma told the house that even though the disease was widespread surprisingly only a negligible number of cases were reported with the animal husbandry department by farmers .
He told members that the cancer called Enzootic bovine hematuria (EBH) was incurable . Infected animals weakened with blood loss and anaemia and died within three years .
The cause of the disease is the eating of bracken fern grass which grows in abundance. Sharma said the disease was prevalent worldwide .
According to the 2007 figures there were about 52,17,000 cattle in the state of which 22,69,000 were bovine .
He said that drinking milk of an infected cow was safe . But boiling milk was important as it killed other viruses and bacteria which could cause diseases like TB.
Gobind Ram said the disease was particularly widespread in Kullu district where in some pockets 70 per cent of villages were infected .
He said the government needs to carry out a survey to find out the exact number of cattle infected by the disease across the state .