Court orders all Himachal unclaimed vehicles be auctioned
Shimla : The Himachal Pradesh high court on Monday directed all DCs and DSPs in the state to issue individual notices to registered owners of all unclaimed vehicles  across the state .
The court said these notices should be issued within two weeks . And if nobody turns up these vehciles should be disposed of in public auctions within one month .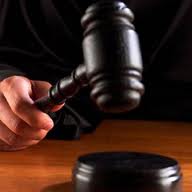 The orders were issued by a division bench during the hearing of a public interest litigation(PIL) registered suo moto by the court on a letter written by residents of Shimla .
The court took note of the affidavits filed by the DCs and DSPs saying there were hundreds of vehicles lying unclaimed on roadsides and also outside police stations .
The matter came up with reference to a school playground in Shimla being used by the state police to park vehicles involved in police cases to which locals objected .