Could Chotta Shimla-Brockhurst road be dug up again !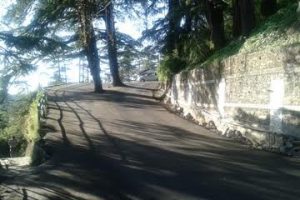 Shimla : After many years the busy road connecting Chotta Shimla to Brockhurst , Kasumpati and Pathaghati has been nicely tarred , but many worry it may be dug-up again soon.
This after relentless digging of this road over the past few months jointly by telecom companies the water department and the municipal corporation.
Walkers, residents and office goers on this busy road say it would a pity if digging starts here again.
Due to the dust and uneven surface here many regular walkers had stopped using it . But after the much delayed tarring work completed earlier this week these walkers have started returning to this road.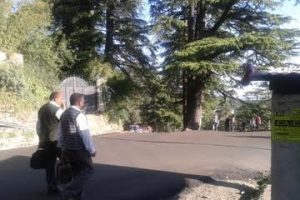 Apart from from Chotta Shimla , thousands of people living in areas like Strawberry Hill , New and Old Brockhurst , Vikasnagar, Kasumpati and Pathaghati walk up,and down on this road,even as a constant stream of vehicles slides down or,groans up .
Experts say if tarring is done according to the specifications the tarring should last two to three years.
But if the senseless digging starts again it could be back to,square one !