Congress puts up Madhu Sood for Shimla mayor seat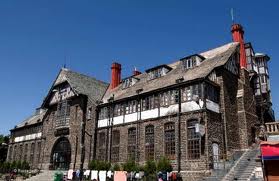 Shimla : The Himachal Congress on Saturday decided to field sitting mayor Madhu Sood for the mayor's post in the Shimla municipal corporation polls to be held later this month .
"After detailed discussion by party leaders it was unanimously decided to put up Madhu Sood and Devinder Chauhan for the posts of mayor and deputy mayor ," said Kaul Singh state party chief .
The names of candidates for all the 25 seats have also been declared . These include mostly new faces largely because 12 of the seats are reserved for women .
For the past few weeks sitting deputy mayor Harish Janartha was seen as the top contender for the mayor's post but he has backed out at the last moment , Kaul Singh said .
The CPIM has already declared Sanjay Chauhan and Tikender Panwar for the top two posts while 17 names have been finalised for 17 councellor seats .
The BJP has still not declared its candidates for the civic polls . The last date for filing of nomination papers is May 8 .
Polling will take place on May 27 and counting the next day .
Direct elections for the posts of mayor and deputy mayor are taking place for the first time .
The Shimla civic body is one of the oldest in the country and was founded in 1851 .
Since the committee became a corporation in the mid 1980s Congress has always held power .
The outcome of the civic polls is seen as significant as the state assembly polls are due to be held later this year .