Congress expels ex- Himachal minister Singhi Ram , 24 others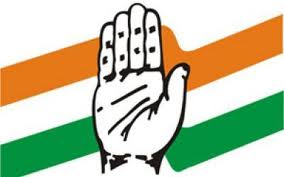 Shimla : The Himachal Pradesh Congress chief Virbhadra Singh on Monday expelled former food minister Singhi Ram and two dozen other party members for carrying out anti-party activities in the recently held assembly elections in the state .
"On the basis of complaints received from local Congress party officials state Congress chief Virbhadra Singh MP has expelled 25 people from membership of the Congress party for six years owing to anti-party activities during the assembly elections 2012 ,"a party spokesman said here .
The most prominent among them includes Singhi Ram , a six time MLA from the Rampur reserve seat . He also served as the food and civil supplies minister in the previous Congress government.
He was always seen close to Virbhadra Singh who also hails from Rampur but Singhi Ram parted ways after he was denied a ticket to contest the 2007 assembly polls from Rampur .
Other members expelled include Manoj Kumar Gaddi , Navneet Thakur , Baldev Chaudhary (all from Dharamsala).
Sanjeev Kuthiala and Sushma Kutihala (Shimla urban).Raj Kumar (Nittu) ,Krishan Kumar Chauhan , Shiv Pal Thakur , Prithvi Raj Khitta , Ajit Rana ,Ripan Lal , Noor Ahmed all from Rohru .
Besides Singhi Ram others expelled from Rampur are Darshan Das Thakur , Inder Dass Mehta , Ishwar Dass Laktoo , Rajender Sanali, Nand Lal Bushehri and Hitender Gupta .
Sanjay Rana , Pardhan Singh Vidyarthi , Aman Sood , Rattan Singh , Lekh Raj Rana and Ram Parmar have been expelled from Sullah .