Charulata , Ray's masterpiece : Review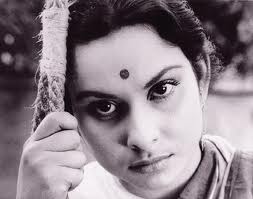 High Bengali culture , poetry , fiction , love , betrayal and guilt are the themes running in this Satyajit Ray classic(1964) film based on Tagore's novel .
Ray had picked Charulata(Lonely Wife) as his favourite among his 36 films . He said if he were asked to make a film again he would pick this one and make it just like he did the first time.
 But above all Charulata stands out for its sheer purity and perfection of the art of cinema language .
 This explains its universal appeal and admiration by critics and filmmakers.
 The film glides along beautifully and the tone is so understated that often no dialogues are needed and you understand the story and the complex inner world of the characters .
 Madhabi Mukherjee plays the lonely , bored , childless , possessive and artistic woman to perfection .
 Soumitra Chatterjee(Amal) plays the younger cousin of her husband Bhupati Dutta (Shailen Mukherjee)who is only obsessed with his newspaper in the 1880s .
A busy Bhupati requests Amal to coax her and nurture her writing talent .
 Amal freshly out of university wants to be a writer and a poet . Good looking , intelligent and artistic , no wonder the lonely Charu falls for him .
 Charu turns out to be a better writer than Amal but is only interested in him. She is obsessed by him and does not want him to leave her .
 Enjoying Charu's attention Amal declines a proposal to marry a well placed woman and rejects the offer of travelling with her to Britain and the rest of Europe .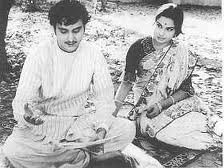 But the insecure Charu wants to control Amal and his artistic pursuits . She wants him to write exclusively for her instead of being a published writer .
 And when Amal finds a publisher she is furious and ends up writing a far lucid and original work herself and angrily taunts him of her achievement .
 Meant to be Charu's guide and mentor . Amal realises that she is far superior to him in intellect .
 One day Bhupati tells him he has been betrayed by Charu's relatives(her brother and sister-in-law) of money and trust in the office . Hearing this Amal is reminded of his own guilt and shame.
 That very night Amal quietly slips out of this sprawling colonial Calcutta bungalow to far off Madras .
 And when the possessive Charu learns of this she breaks down hysterically crying for Amal , but by chance Bhupati walks in and is devastated , and when Charu realises this she is further stunned .
 After a lonely carriage ride through the empty streets when a humiliated Bhupati finally returns home late in the night Charu is at the door waiting for him urging him to enter the house and hold her hand .
But their hands never touch each others and the film ends. We are left wondering if the two ever make up !