Blackout in snow covered Lahaul for a week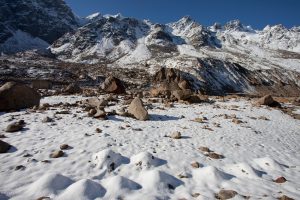 Shimla: After heavy snowfall over a week ago the tribal Lahaul valley of Himachal Pradesh is without electricity.
Reports from the remote valley say much of it is under five to seven feet and temperatures are well below freezing.
A fresh snow spell early Tuesday has also affected power restoration work say officials.
Helicopter flights from the Kullu valley to Lahaul valley has also been erratic of late due to rough weather.
More snowfall is expected from February 3.