Bear kills woman in Himachal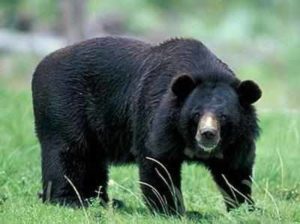 Shimla: A bear reportedly mauled and killed a woman in Himachal Pradesh's Mandi district.
The incident took place in a forest in Jhatingri area. The 60 year woman bad gone to fetch grass in the nearby forest. When she did not return family and villagers went to look for her.
They found her dead on the forest floor with deep injuries on her head and face. Media reports did not say if anybody saw the bear attack the woman.
Ten days ago a man was injured by a bear in Mandi district's Chauhar valley. Villagers have urged the wildlife officials to trap the bear in a cage.