Apple truck goes down the khud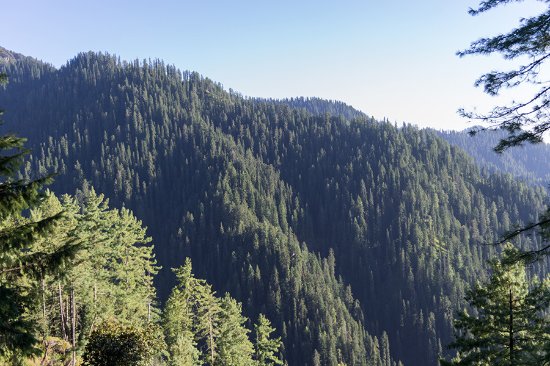 Shimla: A truck loaded with apples swerved off the road and rolled into a 1000 ft deep gorge in Himachal Pradesh's Sidhpur area of Shimla district on Saturday some 70 km from here.
The driver miraculously survived with serious injuries but another man in the truck died on the spot.The 30 year old was from Kandaghat.The truck was on way to Narkanda.
Himachal Pradesh is being lashed by heavy rains over the past few days. Triggering landslides at many places.
The apple harvest has been hit due to the wet spell.