Apple harvest picks up in Himachal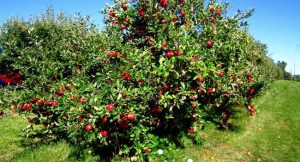 Shimla: The apple harvest season has started to gather pace in Himachal Pradesh. So far 2.78 lakh boxes have been sent out to various markets in 618 trucks, an official said.
Apple picking will increase in the coming days as the fruit starts to ripen in the lower and middle belt of the hill state.
The harvest will continue till mid October.
The state government says it will open 279 procurement centres in the area.While HPMC will have 162 centres and HIMFED 117 centres under market intervention scheme.
80 collection centres have already been made opened in the lower regions.