Another swine flu death in Himachal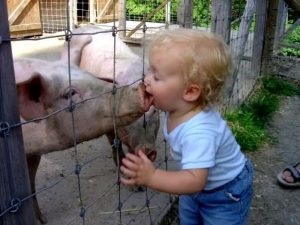 Shimla : A woman suffering from swine flu virus has died at Himachal Pradesh's premier IGMC hospital here , officials said Wednesday .
"Chyanu Devi , 66 , from Mandhol village in Shimla district was admitted to IGMC hospital Monday and was  diagnosed as swine flu positive ," said Omesh Bharti , state epidemiologist .
The death took place on Monday but a test confirmed the cause of the death on Wednesday , Bharti said .
Tests of two other patients turned out to be negative though , he said .
A team of doctors has been sent to Mandhol village some 90 km from here to treat to investigate the family members and others who came in her contact .
This is the second death due to swine flu in the state . A 55 year old woman from Mandi district had died of the disease on April 7  this year .