80 tourists stuck in Chitkul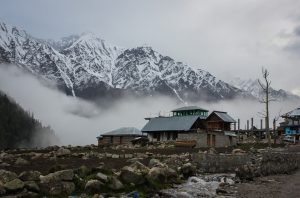 Shimla: Atleast 80 tourists mostly Bengalis are stuck in snowbound Chitkul in Himachal Pradesh's tribal Kinnaur district.
Chitkul is under around 3 feet of snow and roads leading to this remote area are covered under snow which has to be cleared.
Officials say all the tourists are fine and are staying in rest houses are with locals in the area.
A rescue team has been sent to Chitkul from Sangla.Many parts of the state have received heavy snowfall over the past couple of days.