412 MW Rampur project comes into full swing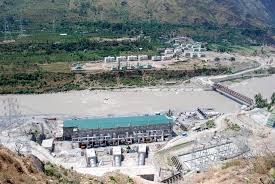 Shimla :The sixth and last unit of the much delayed 412 MW Rampur hydro electric project built by the Sutlej Jal Vidyut Nigam(SJVN) in Himachal Pradesh came into operation Thursday.
The first unit of the project started functioning in March this year.Each unit has a capacity of 68.67 crore MW.Built on the Sutlej river located some 120 km from here.
"The entire project will generate 1770 million units of electricity every year. 30 per cent of power will be supplied to the home state oF Himachal which is SJVN's equity partner," R P Singh SJVN chief said here Thursday.
"Himachal will also get 12 per cent free power. The balance power, will be supplied to the northern grid states of Haryana, , J&K, Punjab, Rajasthan, Uttar Pradesh, Uttarakhand, Himachal, Chandigarh & Delhi," Singh said.
"Prime Minister Narendra Modi is likely to dedicate this project to the nation formally soon," Singh said.
In 2006 the cost of this World Bank funded project was expected to be Rs 2047 crore but this has now shot up to almost Rs 3500 crore.
The increase is very high as it is virtually an extension of the country's largest hydro electric project the 1500 MW Nathpa Jhakri project.
No diversion dam and de-silting chambers, the two major costly components of a hydro electric project were required to be built.
Only a 15 km tunnel and a power house were built to to reach the power house.