30 dead in Kinnaur & Chamba accidents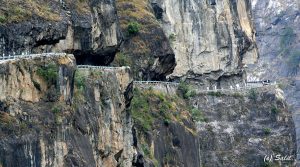 Shimla : Two accidents within a space of a few hours have left at least 30 people dead and 24 injured in Himachal Pradesh Saturday.
Thirteen people died when an overcrowded jeep fell into a deep gorge in tribal Kinnaur district Saturday some 200 km from here.
"13 people have died and one is injured.Ten of them were from one village," said Surinder Mohan a senior official by phone.
"The accident took place around midnight.The jeep fell into a 1000 ft deep gorge.We have retrieved all the bodies from the gorge," Mohan said from the spot.
In Chamba district's mountainous Salooni a bus swerved off the road killing 17 and injuring 23.
Ajay Parashar a senior official who reached the spot said, "Seven people died on the spot and the rest died on way to and in the hospital. Many are still critically injured."