2 Himachal officers must be suspended : high court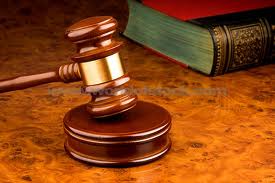 Shimla : The Himachal Pradesh high court Thursday ordered the state government to suspend BR Kamal ADM Bharmour and Sidharth Acharya , district revenue officer Kullu .

 The court also ordered disciplinary proceedings against the two and directed them to deposit Rs 2 lakh as interim compensation in the court .
The orders were passed by justice Rajiv Sharma while hearing a petition filed by Suresh Kumar challenging the powers of the SDM Rohru to arrest a person under section 107 and 151 CRPC.
 Kumar alleged his personal liberty was infringed upon as he was kept in custody for 72 hours and a surety bond was not accepted .
 In the petition he made many complaints to government officials about encroachments by two villagers on the village common land and also on government land to the tune of 60 bighas .
 The encroachments were removed but  Suresh Kumar was implicated in a false case . SDM Rohroo BR Kamal ordered his arrest on 7 July 2009 . The then Tehisildar Jubbal Sidharth Acharaya did not accept his surety bond .
 The court also reprimanded the government for treating the case in a very non satisfactory manner and top officials did not file their reports despite court orders .  
 The Principal secretary(forest) and revenue have been given time to file their replies in a week .