Virbhadra must answer questions or quit : Dhumal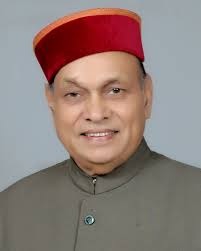 Shimla :Leader of the opposition in the Himachal Pradesh P K Dhumal on Sunday launched a frontal attack on his arch-rival and embattled chief minister Virbhadra Singh saying he needed to answer a lot of questions and come clean or step down .
"There are a lot of contradictions and confusion in the chief minister's statements regarding taking loans from a power company and also about the shipping of his apple produce by vehicles which happen to be surprisingly scooters and oil tankers," said Dhumal .
"This apple scam can be compared to the fodder scam in Bihar in the 1990s where cattle were shipped by vehicles which bore scooter numbers ," Dhumal chuckled .
Reacting to prime minister Manmohan Singh's statement on Friday that he had not applied his mind in corruption allegations against Virbhadra Singh , Dhumal said for the past ten years the PM has always been slow in applying his mind against corruption .
He alleged that Virbhadra was misinforming the Congress high command about the facts .
"If the chief minister does not step aside he should be dismissed ," Dhumal demanded .
But the BJP leader stopped short of a CBI inquiry or approaching the Lok Ayukta in the matter.
Instead Dhumal said as the BJP has recently submitted a charge sheet against the one year old Virbhadra government, it was for the Governor to send her report to the Centre for further action in the matter.
Defending himself over the weekend Virbhadra had said the BJP led by Dhumal and his sons were behind this tirade and that these accusations were not new and were two years old. And only a year ago his government was voted to power in the state .