Tap water at Tashigang village, highest polling station at 15,256 feet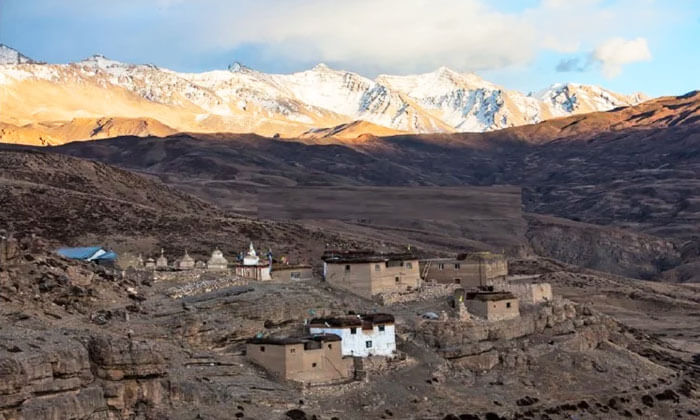 Shimla : Under the Jal Jeevan Mission, the Himachal Pradesh government has also succeeded in providing households of Tashigang village, the country's highest polling station situated at an altitude of 15,256 feet in district Lahaul-Spiti with tap water.
Despite Covid-19 pandemic, the government is implementing the Jal Jeevan Mission. It is working effectively to implement 'Har Ghar Nal Yojna' at the grass root level.
The target is to provide 17 lakh households with tap water supply, out of which 14.5 lakh households have already been provided with tap water connection. After the launch of Jal Jeevan Mission, in a short span of about 18 months, about 6.5 lakh tap water connections have been provided.
The Jal Shakti Department aims to provide tap water connection in every rural household by 15th August, 2022 and to achieve this all out efforts are being made in this direction.
An amount of Rs 2260 crores have been allocated to the state for various works to be done under the Jal Jeevan Mission, out of which Rs 1107 crores have been spent.On the basis of the performance of various works being done in the state under Jal Jeevan Mission, the state has also received an incentive of Rs 283 crore.
Under the Jal Jeevan Mission, work is being done to provide water at the rate of 55 liters per person per day in the state. Work is being done to improve various drinking water schemes and make several Nard schemes to bring water to the homes of the people.
Under Jal Jeevan Mission, efforts are being made to provide 55 litre water per person per day .Water is being supplied to households with improvement and implementation of new drinking water schemes. A Detailed Project Report of Rs 1120 crore is being prepared for augmentation and improvement of 283 drinking water schemes. Rs 288 crore has been spent on these projects.    
In the year 2021-22, a budget of Rs 764 crore has been made for augmentation and improvement of various schemes in the state. Under Jal Jeevan Mission, 107 projects of Rs 888 crore have been prepared and sent by the state government to the central government for approval.