Spiti farmers learning natural farming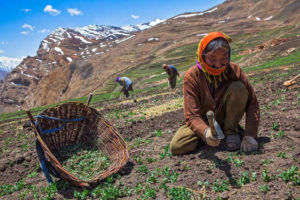 Shimla: Known for its beautiful landscape, the agricultural produce of the Spiti valley of Himachal Pradesh is much sought after in the country.
The low usage of chemical fertilizers makes this region suitable for natural farming practices.
With this focus, the Krishi Vigyan Kendra (KVK), Lahaul and Spiti II located at Tabo organized a three-day Awareness Programme-cum-Exposure visit of farmers of Spiti valley to the main campus of YS Parmar University of Horticulture and Forestry, Nauni to increase their awareness on this natural farming methodology. The training was funded by the ICAR.
The training, which included 54 farmer representatives from all 13 panchayats of Spiti valley, focused on apprising participants about the natural farming activities and the different models developed by the scientists of the university.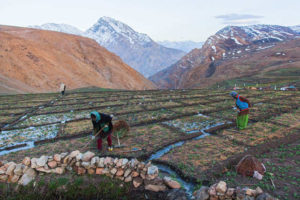 The farmers were taught about the preparation of various inputs of Natural Farming like Jeevamrit, Beejamrit, Agniastra so that they can prepare it themselves from the local vegetation available in their surroundings for effective management of soil and diseases.
This will help in reducing the cost of cultivation in the remote areas of the valley where the availability of various inputs is scarce or very costly.
Addressing the farmers, Professor Rajeshwar Singh Chandel, UHF Vice-Chancellor said that the participants belonged to that region of the state which is considered difficult in terms of geographical and environmental conditions and is also one of the regions which will be most affected by climate change.
Stating the benefits of millets, Prof. Chandel urged the farmers to increase the area under millets not only for personal consumption but also for commercial use.
He asked the farmers to come forward in adopting natural farming and present an example to the world. Professor Chandel asked the KVK to help local producers in developing different millet-based value-added food products that could be sold through local Farmer Producers Companies.
Dr. RS Spehia, Programme Coordinator, KVK L&S II informed that water availability and soil improvement is the biggest concern in Spiti Valley that can be well managed by adopting natural farming methods.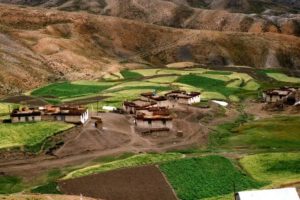 He said that Spiti Valley can be easily converted into Natural Farming areas as till now the use of chemicals is very less or even negligible in some parts of the valley as compared to other areas of the state.
He further informed that the KVK will adopt the village from where farmers will show maximum interest in natural farming and these villages will be developed for demonstration of this environmentally friendly farming technique.
Earlier Dr. Inder Dev welcomed the participants and assured the farmers of all the technical help for their agricultural problems through the KVK.
The participants also gave a colourful exhibition of the rich heritage of Spiti valley through a dance performance. Dr. Manish Sharma, Dr. Anil Sood, Joint Director Communication, Statutory officers and HODs of various departments and staff of the KVK were present on the occasion.