Snow washes away dusty Shimla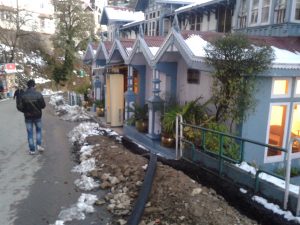 Shimla : This picturesque town in Himachal Pradesh has never been so dusty at this time of the year , ask any resident or the regular tourist visiting this popular holiday destination .
This was a big failure of the civic body and the public works department .They failed to clean up the rubble mud and dust for weeks .Thank god now to the relief of everybody the good snow over the weekend did the cleaning work in only a few hours .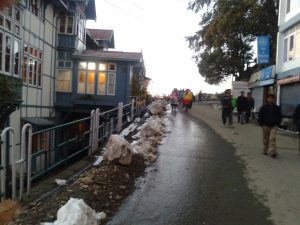 The snow buried and washed away the dust and cleaned the air , so that one could breathe easy .
For many weeks there has been a relentless digging of nearly every road and lane here to lay 4G cables by a top mobile company of India .
Instead of being quick and efficient the work lingered on making it a punishment and danger to walk or drive on these dug up streets .
And as if the digging wasn't enough even the water works and electricity departments joined and dug up more roads .
It now remains to be seen when the authorities will wake up and finish the long-due unfinished work.
They must level the dug up portions and metal these portions , so that life returns to normal !