Shimla to have 25 water ATMs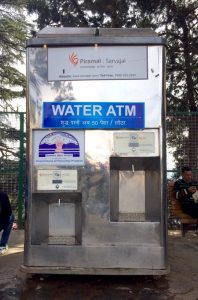 Shimla could soon have an ATM water machines in all its 25 wards say civic officials.
Deputy Mayor Tikender Panwar told Sun Post that there is a demand from the public to have free and uninterrupted clean water ATMs in most neighbourhoods of the hill station.
The civic body could soon sign an agreement with a private agency to install and maintain these water ATMs.
Currently there are only two water ATMs in Shimla on the Ridge and at Vikasnagar. People are wary of drinking water from normal public taps after jaundice spread in the hill station earlier this year.