#Shimla parking mobile App launched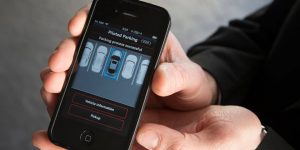 Having trouble finding parking space in Shimla.Now find space on the Shimla municipal corporation mobile App.
"The App will help both tourists and locals to register online," deputy mayor Tikender Mayor said here Saturday.
"All the parking in the state capital run by government and private parties will be integrated with this App," he said.
"It is a unique initiative which will help the tourists and local residents to find parking slots through a call or by sending a message through their mobile phones. The owner of the parking will inform about the capacity and parking fee," he said.
With rising local and incoming tourists finding parking space is very difficult in the narrow winding roads of the hill station.
The Shimla traffic police is notorious for penalising traffic violators with some of the heaviest fines in the country.