Shimla gets first multiplex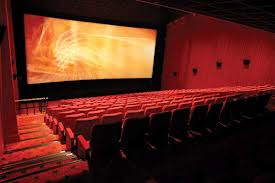 Shimla : SRS Ltd on Friday launched Shimla's first multiplex in this popular tourist destination of Himachal Pradesh .
 Located at the new sprawling ISBT at Tutikandi at the entry of Shimla town . The multiplex has 2 screens and a capacity of 374 seats spread over an area of 11,000 sq feet.
 The multiplex was inaugurated by G S Bali , the state minister of transport .
 "This is the first multiplex of the SRS group in Himachal and the 13 th multiplex in north India ,"said Tinku Singh , group president SRS group .
 "The SRS group is currently in an expansion mode for its highly successful chain. The group will invest Rs 25 crore to add 12 more screens to its portfolio of 33 screens in this fiscal and 100 screens by 2015 ," Singh told Sun Post
 Shimla's new ISBT at Tutikandi which houses the multiplex was built at a cost of Rs 85 crore by the Delhi based Khan Construction Ltd .