Search for monkey infested areas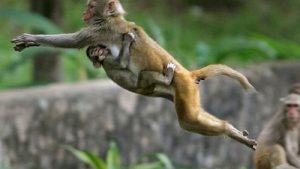 Shimla: The Himachal Pradesh wildlife wing has asked people to identify areas in the state where monkeys were destroying crops.
Suggestions are also invited from people to fight the growing problem of monkey menace.
The Centre has already declared monkeys a vermin in 38 tehsils in 10 districts for one year and in Shimla Municipal Corporation for 6 months.
Monkey numbers are rapidly growing across the state both in towns and rural areas.
The state government's monkey sterilisation programme has been a failure.