River Rafting banned in Kullu valley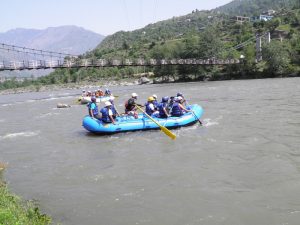 Shimla: With the onset of the monsoon river rafting has been stopped on the Bear river in Himachal Pradesh's Kullu valley.
The state government says the ban will come into effect from July 2 and will remain in force until the rainy season lasts.
River Rafting is carried out by many people all along the Beas river between Kullu and Manali.
During the monsoon season the risk of rafting is high due to the sudden rise in water levels of the fast flowing Beas.
Along with skiing, trekking and river rafting are some of the most popular outdoor activities in the scenic Kullu valley.