Ramdev trust land row : Himachal court orders status quo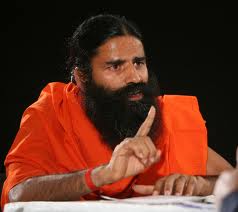 Shimla : The Himachal Pradesh high court on Wednesday here ordered the ruling Congress government to maintain status quo on the land allotted to Baba Ramdev's Trust .
Last week the state government had cancelled the 28 acre land lease to the Yogpeeth Trust at Sadhupul in Solan district on the grounds of violations in allotment by the previous BJP government in 2010 .
The state government on Feb 22 took possession of the land and property and posted police at the construction site a portion of which was to be inaugurated by Ramdev on Wednesday .
Patanjali Yogpeeth filed a petition in the high court challenging  the action of the government alleging that the state's decision was illegal , arbitrary and in violation of natural justice .
The Trust told the court that the lease deed was validly given to it after which it had spent Rs 11 crore on the Patanjali Yogpeeth Trust branch at Sadhupul some 55 km from here .
The BJP government had given the land to the Trust in 2010 for a one-time payment of Rs 17 lakh for 99 years at a token annual fee of Rs 1 .
The market value of this land is estimated at Rs 35.4 crore.
Among other things Trust is building a hospital , yoga centre and a food park here .