R S Gupta is Dhumal's new secretary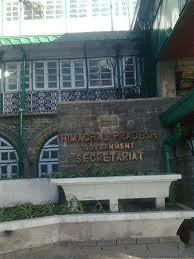 Shimla : Getting ready for the assembly polls later this year in Himachal Pradesh the P K Dhumal government on Wednesday transferred some key IAS and HAS officers seen close to the BJP regime .
Ram Swaroop Gupta will now be the principal private secretary to the chief minister replacing Arun Kumar Sharma who goes as D C Shimla , Sharma will continue to hold additional charge of director tourism .
D C Una Kanshi Ram Bharti has been transferred and posted as D C Kangra at Dharamsala .
Jeet Ram Katwal special secretary(GAD) will now be D C Una . Amitabh Avasti special secretary finance has goes as D C Kullu .
Maneesh Garg who was holding additional charge D C Shimla goes as secretary finance , with additional charge of treasuries , accounts and lotteries .
Rakesh Kanwar  director language , art & culture , special secretary finance will hold the additional charge of the post of mission director , NRHM Shimla .
Gopal Sharma , additional secretary SAD will also look after additional secretary (GAD) director , hospitality & protocol .