Plans to build Khachi statue in Kumarsain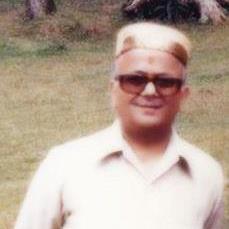 Shimla: Kumarsain will soon have a statue of its tallest leader JBL Khachi. This was announced by the JBL Khachi Memorial Trust here Wednesday.
The memorial is headed by the Khachi's son Vijay Pal Khachi.It was also decided to collect donations and iron from the people of Kumarsain region to build the statue.
Khachi had been an MLA from Kumarsain many times. He also served a minister in the state government.
He died in 2002 as a sitting MLA .