ONGC to hunt for gas in Himachal's Kangra valley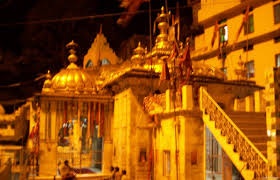 Shimla :The Oil and Natural Gas Corporation plans search for oil and gas in Himachal Pradesh's Kangra valley early next month, ONGC officials said.
The spot chosen for drilling this time is Surani some 10 km from the temple town of Jwalamukhi. Most of the drilling equipment has reached the spot.
Engineers said in the first phase an attempt would be made to drill 3500 metres . If oil and gas is struck more drilling would be carried out.
In the 1970s ONGC made its first attempt to find gas in the region .
Gas spouts at the centuries old Jwalamukhi temple which is seen as a miracle by many. It attracts pilgrims from across the country.
ONGC first attempted to drill in the scenic Kangra valley in the early 1970s.