Oakover Himachal CMs house not lucky for all !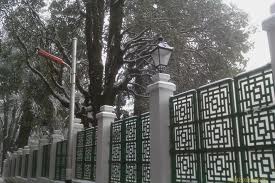 Shimla : Congress veteran Virbhadra Singh may have taken over the chief minister of Himachal Pradesh for a record sixth time but surprisingly has never moved into the official residence of the state chief minister here.
Oakover , the nineteenth century palatial Raj era bungalow  was with the British for long and also the house of the Maharaja of Patiala . After independence it is the chief minister's official residence .
Singh has preferred to stay instead at Holly Lodge his own impressive Raj era house higher up the mountain in Jakhu .
So whenever Singh is chief minister he uses it as his part-time office , mostly to meet the public . But he never stays here for the night .
Oakover was for many years the residence of the state's founder and first chief minister Yashwant Singh Parmar .
After Parmar , Ram Lal Thakur and Shanta Kumar moved into this house . Thakur had to quit midway . And Shanta Kumar was ousted twice midway from the top job while  living here .
So that for a while astrologers began to prophesy that Oak over was an inauspicious house for any chief minister .
But P.K.Dhumal unmindful of this superstition moved in twice and has just successfully completed his second term in the house.
A couple of days ago when incoming chief minister Virbhadra Singh met the outgoing chief minister Dhumal he was in the process of moving out to Krishtan Hall a nearby house in his capacity as leader of the Opposition .