NCC chief meets Himachal Governor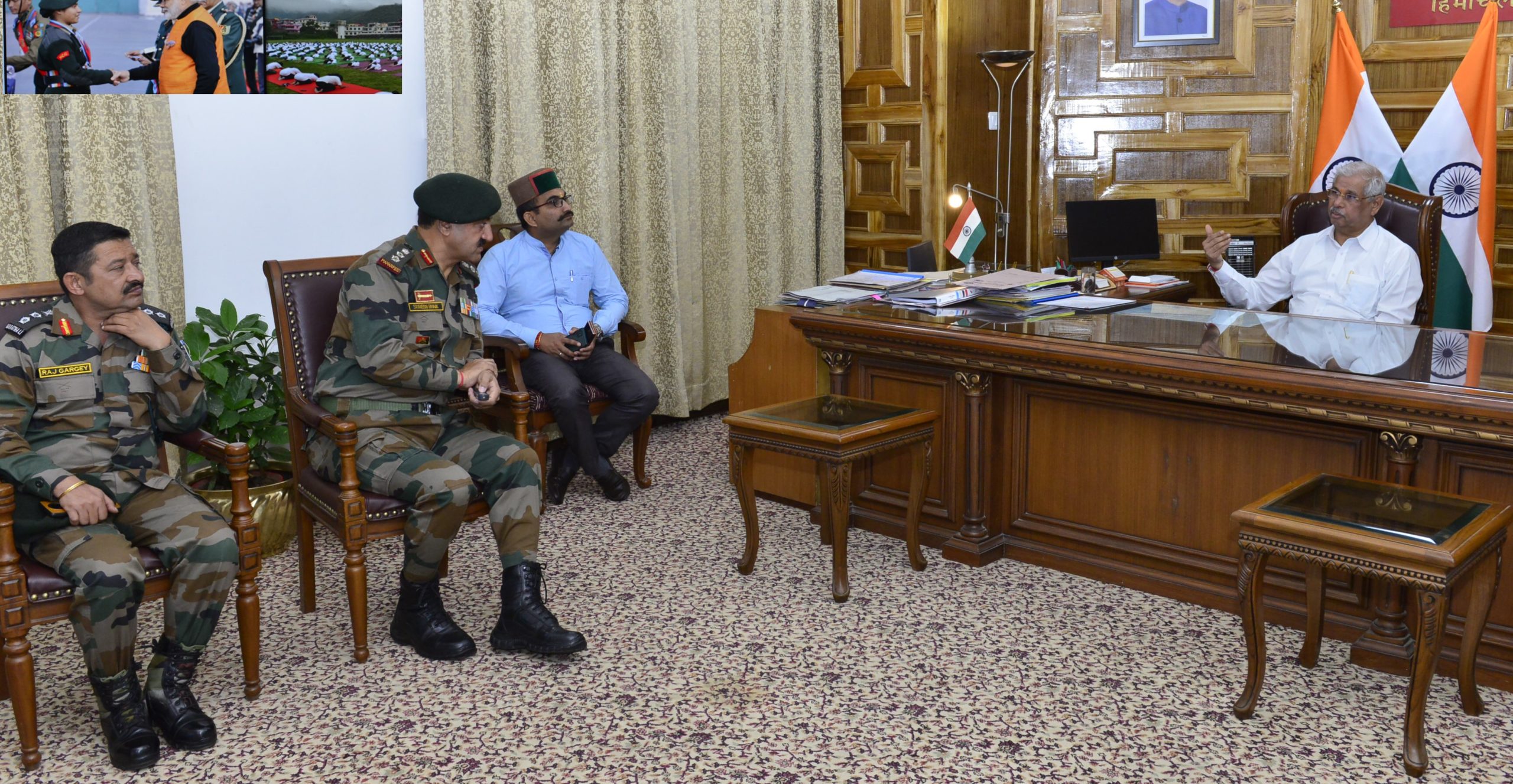 Shimla : Officiating Group Commander of NCC Col. Suresh Bhaik called on the Himachal Pradesh Governor Rajendra Vishwanath Arlekar at Raj Bhavan today.
Besides creating a human resource of Motivated Leadership in all walks of life, the Governor said efforts should be made to develop character, comradeship, discipline, selfless service and adventure in the cadets so that they could work dedicatedly in the service of the nation in future. All-round development should be ensured and this should be the aim of NCC.
Col. Suresh Bhaik apprised the Governor about the functioning and training activities of NCC in HP through power point presentation. He said that starting with 20 thousand cadets in 1948 has now increased to more than 13 lacs. He said that presently NCC held 367 Schools and 94 Colleges. 29,994 cadets were enrolled in the state.