Monsoon arrives early in Himachal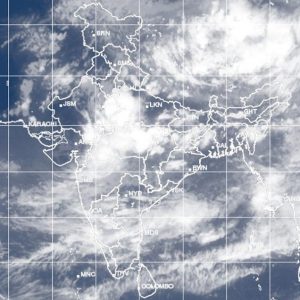 Shimla: Travelling with supersonic speed the SW monsoon on Tuesday covered much of Himachal Pradesh, the weatherman said.
This has surprised many as the monsoon was not expected until the end of this month.
The IMD Director Manmohan Singh said, "The monsoon has advanced into most parts of Himachal Pradesh, Uttarakhand and entire Jammu & Kashmir including remaining parts of Madhya Maharashtra, east Madhya Pradesh and Bihar, most parts of west Madhya Pradesh and east Uttar Pradesh."
The northern limit of the monsoon passes through Lat. 20°N / Long. 60°E, Lat. 20° N / Long. 70°E, Dahanu, Ratlam, Jhansi, Lucknow, Pantnagar, Dehra Dun, Una and Jammu," Singh said.
Even though the monsoon has arrived not much rain has been forecast over the next week or so.