Milkfed raises milk price by Rs 2 a litre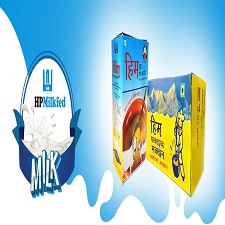 Shimla : State run Himachal Milkfed has increased the price of milk by Rs 2 a litre. Now a litre will cost Rs 42. This was confirmed by Milkfed Nihal Chand Sharma.
Milkfed buys milk from farmers and dairy farmers at Rs 29 a litre. Every day Milkfed buys 1.20 lakh litres across the state.
Prices of other milkfed products are also expected to go up. These include, flavoured milk, sweets, paneer and curd.
The state budget also announced a hike of Rs 2 a litre recently.
Amul and Verka recently raised the prices of milk by Rs a litre.