May 15 Air India to resume flights to Himachal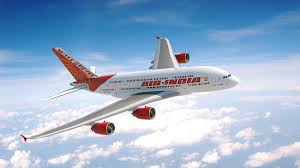 Shimla : Just as the summer tourist season is picking up fast in the hill stations of Himachal Pradesh , Air India has decided to resume its flights to Kullu and Dharamsala from May 15 , say sources.
 Both Air India and Kingfisher had abruptly stopped flights to Shimla , Kullu and Dharamsala last year after which the state government has been frantically urging Air India to resume services in the hill state .
 Air India bookings to these two destinations could start soon, say travel agents .
 Sources say Air India flight will take off from Delhi at 6 am and arrive in Kullu at 7 20 am and fly back to Delhi at 7 40 am .
 While the flight to Dharamsala will take off from Delhi at 8 45 am and land in Dharamsala at 11 05 am and fly back at 11 35 am .
 The Dharamsala flight will also bring cheer to cricket fans for the two IPL matches scheduled later this month .