Mandi by poll : Cong beats BJP in style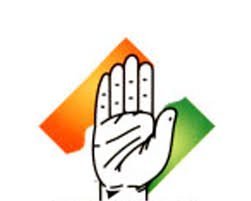 Shimla : The Congress retained the Mandi Lok Sabha seat in Himachal Pradesh with Pratibha Singh defeating the BJP's Jai Ram Thakur by a margin of over 1.36 lakh votes in this by election, Sunday .
 "Pratibha Singh got 353492 votes. The Congress got a lead in all the assembly segments of the Mandi parliamentary seat except Seraj which is the BJP candidate's home assembly segment ,"chief electoral officer Narinder Chauhan said Sunday .
 53 per cent voters cast their ballot in two phases on June 23 and June 27 . The Mandi sprawling seat is around a third of Himachal Pradesh making it the second biggest Lok Sabha seat in India.
 The seat was earlier represented by Virbhadra Singh . Pratibha Singh has been elected for the second time as MP from this seat .
 Analysts say the candidates hardly mattered as the fight was between chief minister Virbhadra Singh and his arch rival P.K.Dhumal the leader of the opposition in the state assembly .
 During the election campaign the BJP blamed the ruling Congress of poor governance in the past six months.
 And the Congress accused the BJP of rampant corruption. Dhumal was accused of selling land illegally to build a hotel by the state cricket association run by his son and MP Anurag Thakur .