Kharapather tunnel to cost Rs 247 crore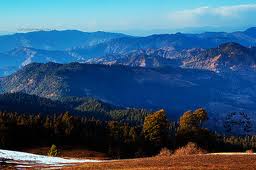 Shimla : The estimated cost of the proposed Kharapathar tunnel connecting Jubbal and Kotkhai valleys in the apple belt of Himachal Pradesh's Shimla district will cost around Rs 247 crore to build .
Chief Minister Virbhadra Singh told the state assembly here Monday that even though this tunnel may not be particularly beneficial its detailed project report(DPR) is under consideration of the government.
He also informed the house that the Bangana-Ganehti-Bhu Bhu Jot-Holi tunnel feasibility report and DPR is being prepared by Bernard Engineers . An agreement of Rs 6.97 crore has been signed with the Austrian firm .
He further said an administrative approval and expenditure of Rs 145 crore and Rs 367 crore has been given for the construction of the Bangana-Ganehti-Bhu-Bhu Jot tunnel. Rs 20 crore has been sanctioned in the present budget .
In a written reply the state's transport minister G S Bali told the house that Link Ustav Ventures Pvt Ltd of New Delhi has been allotted the work of the high security plates in the state .
Bali said there are 68285 applications still pending and half the work has already been completed by the firm .
In a written reply to another question the chief minister Virbhadra Singh said there are 22 PSUs of the state government of which 12 were loss making .