Jai Ram unfurls tri-colour at Mandi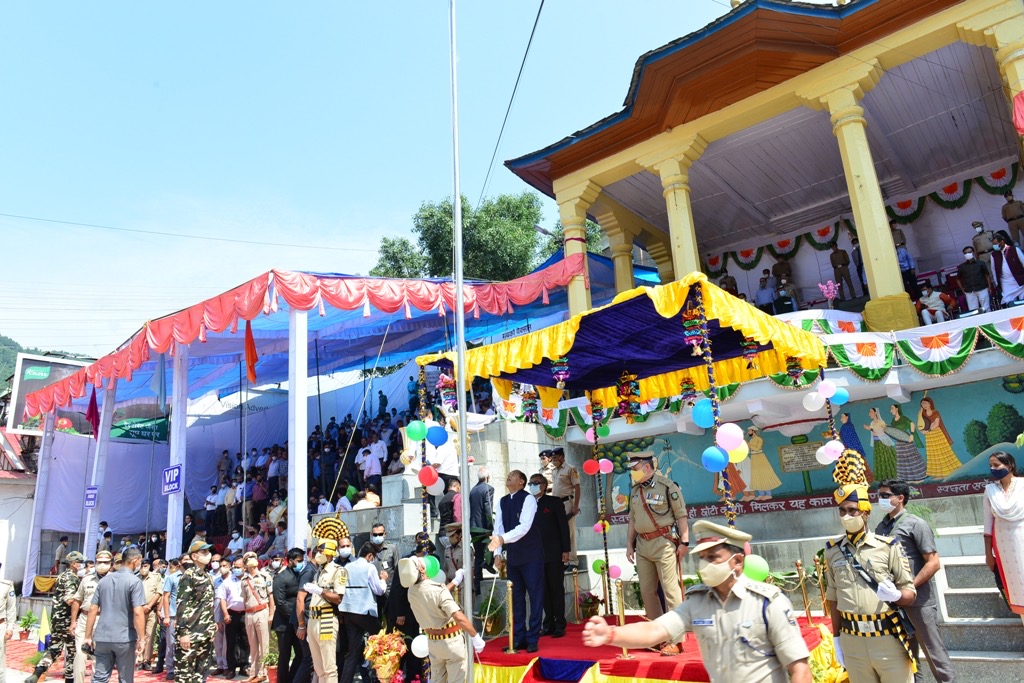 Shimla : The 75th Independence Day was celebrated as Amrit Mahotsav across Himachal Pradesh today.
Functions were held at state, district and sub-division level to mark this historic occasion. Unfurling of Tri-colour, march past by contingents of State Police, Home Guards SSB, ITBP were main attractions of the celebration. 
The state level function was held at Seri Manch in Mandi which was presided over by Chief Minister Jai Ram Thakur.
The Chief Minister hoisted the national flag and took salute from the contingents of State Police, Home Guards SSB and ITBP. Pranav Chauhan commanded the parade.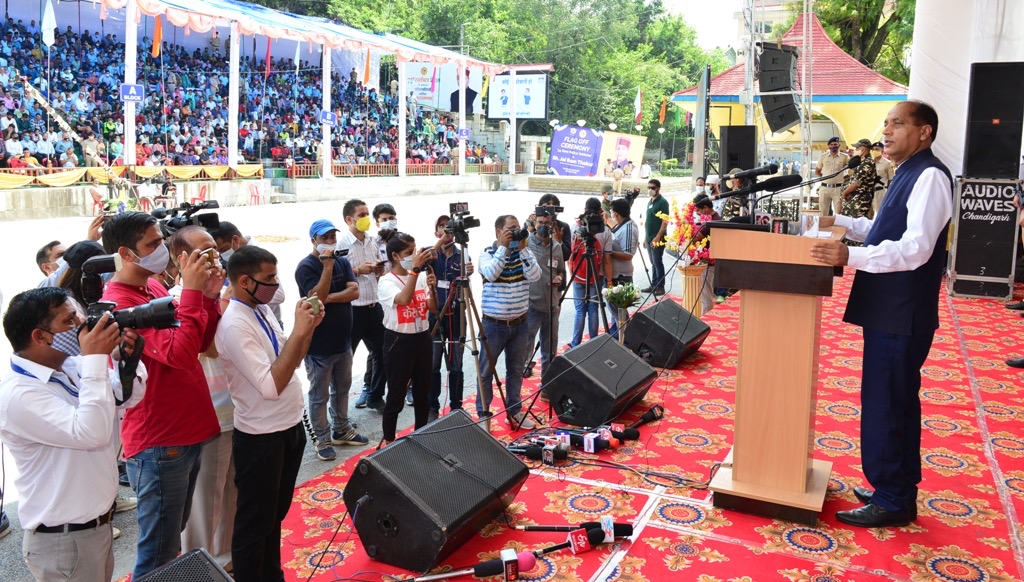 Jai Ram announced six percent dearness allowance (DA) for the state government employees and pensioners from 1 July, 2021. This decision would provide financial benefits of Rs 450 crores to the employees and pensioners.
He also announced enhancement in subsidy being provided to the BPL and APL families on edible oils from existing Rs 10 per liter to Rs 30 per liter to the BPL card holders and from Rs 5 to Rs 10 per liter to the APL card holder for the next four months. This would benefit over 18.71 lakh card holders.